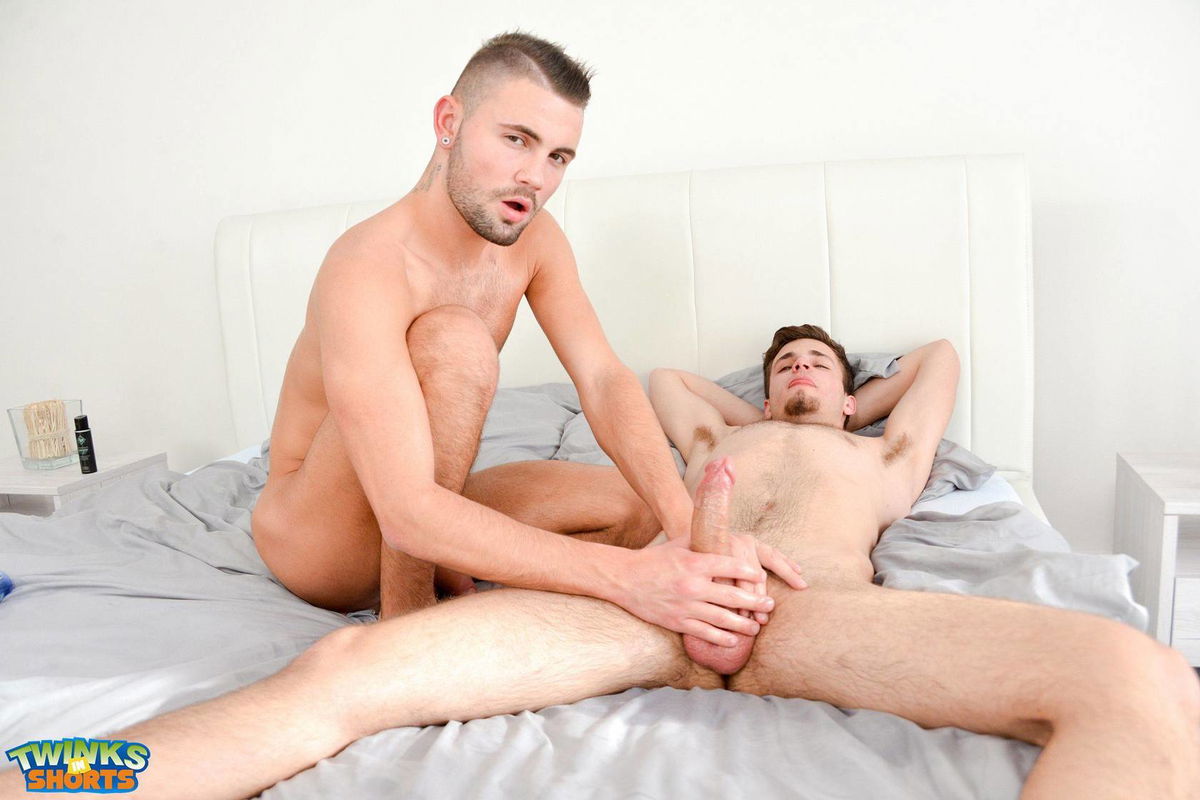 No one knows how to give a massage like the person who gets them…a LOT. And no ones fits that role like Jeffrey Lloyd. The handsome young man has a killer smile, a boyish come hither look and a dick big enough to choke an expert cock sucker! As he lounges in bed waiting for his next appointment, in walks Steve Hard wearing a sexy wrestling singlet that shows off the hunks fine ass and mouth watering bulge. As Steve gets comfortable in bed, Jeffrey immediately gets to work. He gets his hands slippery with oil and starts rubbing and kneading Steve's luscious body. Up and down he strokes, nice and easy, and you can just about feel the sensation in the palms of your hands, especially as Jeffrey runs his hands over Steve's smoking hot hairy ass!
Jeffrey plays with Steve's hole for a bit, eventually rubbing himself against Steve's willing body. Jeffrey offers up his pretty ass for inspection then continues to massage Steve, giving him a handjob. Steve takes over, massaging his own cock while Jeffrey continues to stroke other parts of his body. And for those of you who love balls, we get in close while Steve jerks himself off, for a view of his cum-laden balls as they bounce with every stroke. It's a sexy massage scene filled with plenty of touching and stroking, as well as a very sensual finish!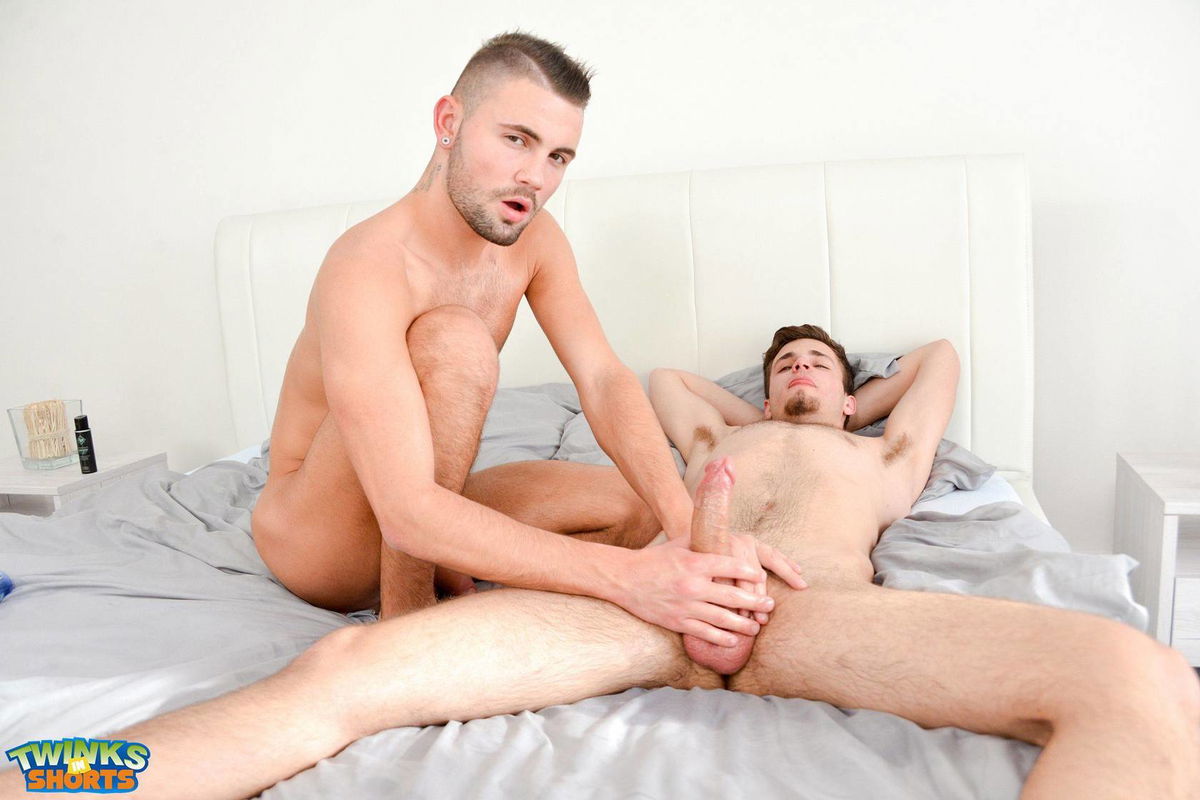 Like Jeffrey Lloyd and Steve Hard? Click here to watch more on TwinksInShorts.Com!