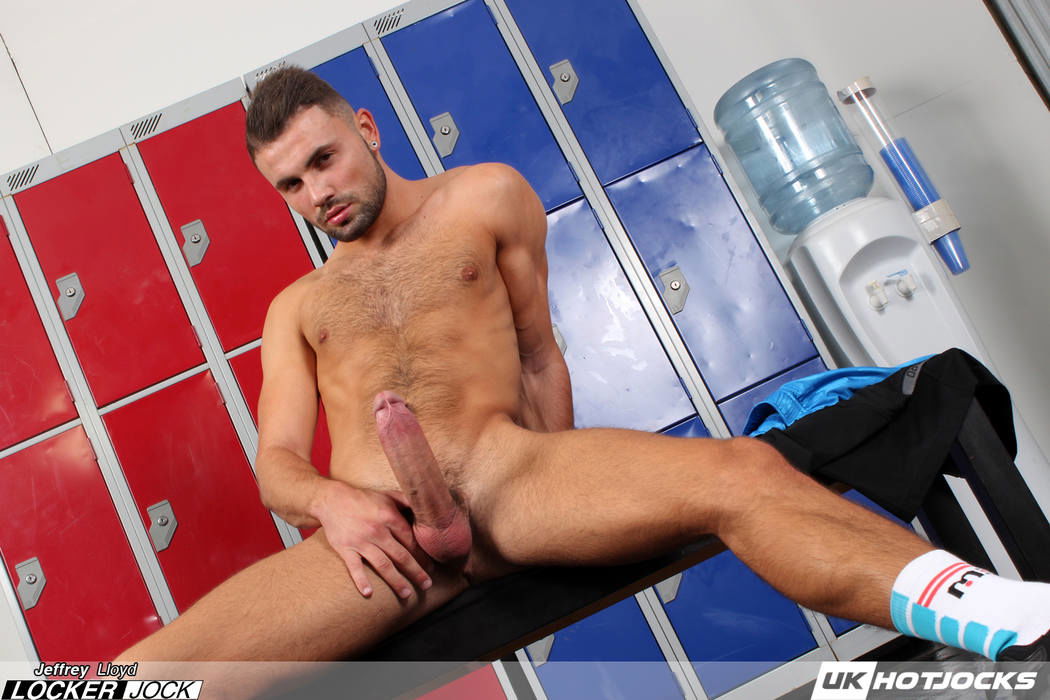 Smouldering boyish looks are out superseded by his ability to flicker his eyes towards you and make you hard instantly. Jeffrey Lloyd is too hot to handle, so we let him handle himself in this smoking hot Locker Jock. Hands run over his Nike top and over his silky blue shorts. Guess what, he's not wearing any underwear and that dick print is more than impressive, it doesn't even seem real! Lifting up his top and playing with his super tight, lightly hairy body, he pouts his full lips and gasps as he puts his hands down his shorts.
T-shirt off, he flexes his muscles and shows off his perfect all round tan, his butt really fills out the back of his shorts! He says his best features are his ass and his cock… though we think he ticks almost every single box on the dream boy wishlist! He may only be 19 but he seems to have the experience of someone more senior and he's certainly not lacking in sex appeal!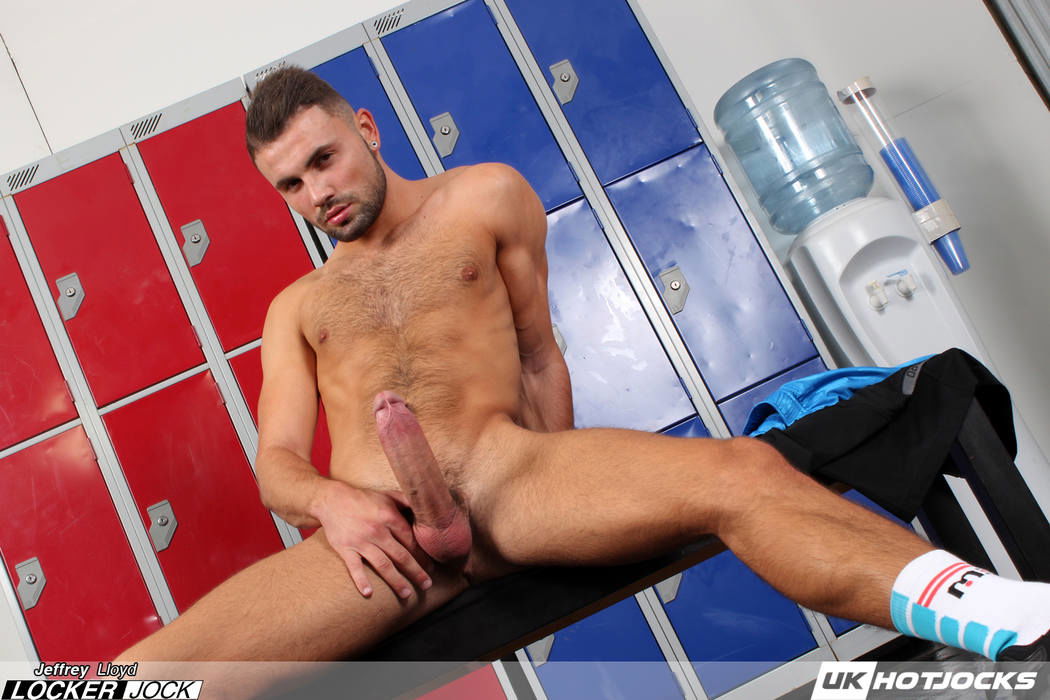 Like Jeffrey Lloyd? Click here to watch his hot solo for UKHotJocks.Com!