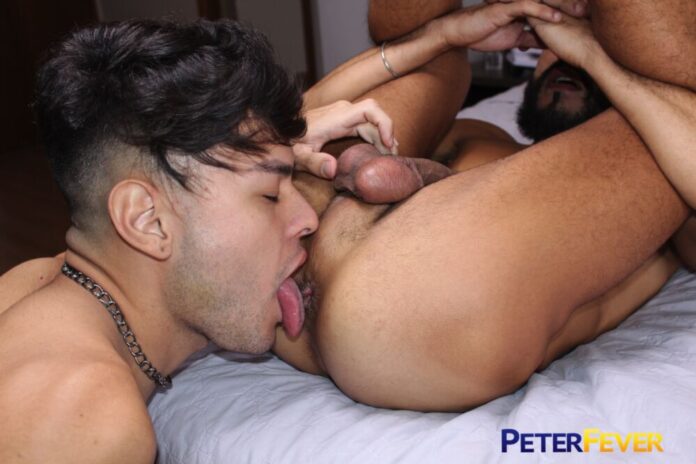 In the third episode of Peter Fever's "Postcards From Brazil," Hanry Onlyjapa meets the hot naked barber Rafael Zorzella and fucks big hole. Hanry sends a card to his haircutter in LA saying that he needs a haircut in Brazil and found a hot naked barber. Pierced and bearded Rafael Zorzella shows up at Hanry's hotel room and seats him in a desk chair.
He strips down, just to be comfortable. He suggests Hanry should try it as well. Hanry eyes Rafael with a thirsty stare, and Rafael grinds his crotch into Hanry as he works his way around trimming. Hanry rubs his crotch and finally pulls Rafael's dick out of his jock to suck it.

Rafael gets a hold of Hanry's oversized tool and starts jerking. Kneeling in front of the "barber chair" he slurps down every inch of the Asian mix stud's smooth shaved cock. The lean-muscled barber lies back on the bed for Hanry to suck his cock-ringed dick, then his tight-muscled ass. Hanry slides his cock in to the hilt, raw and rough. Drizzles of lube drip down Rafael's crack as his hole opens to Hanry's relentless slamming. He kneels squatting just inches above Hanry, grinds his butt down onto the stiff pole. Hanry pulls out just in time to coat the naked barber's throbbing asshole, breeds his cum back inside.
Scene Photos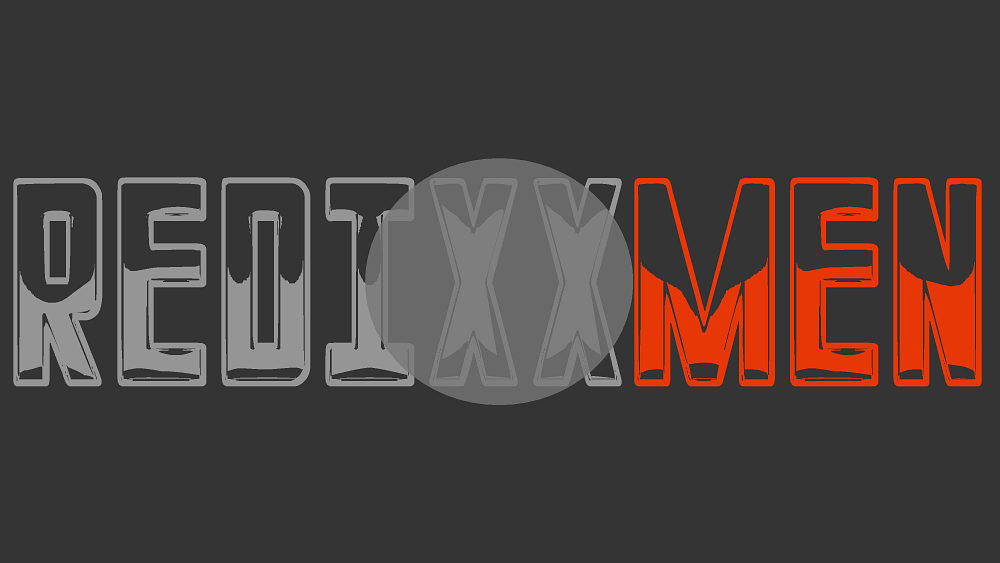 Don't miss also:
PeterFever

Who is PeterFever?
I am Peter Fever, also known as Peter Le, and am a Personal Trainer, Andrew Christian Model, Director and Producer. I started PeterFever.com in 2009 as a way to introduce sexy, muscular and masculine Asian American men to the world. What started as a hobby for me fast exploded into a huge brand, and since then I have traveled the world dancing, modeling and training. I've always been the adventurous type and the whole ride has been extremely exciting for me!
My site will allow you to discover an erotic fantasy world through storytelling where you can discover the hottest Asian guys with the biggest dicks and best bodies. Think of the series as a sexy soap opera where the men are all hot and the story always contains some mind blowing sex! In addition to our signature muscular Asian American models, we also have twinks, jocks and a few older daddies to add some variety to the mix. And oh, did we mention the sex? Well we've got it all, from rimming, to blow jobs, mind blowing anal, cum shots, orgies and more. Get ready for muscles galore, hot sex, hot men, fun stories and extreme quality; that's the Peter Fever experience!