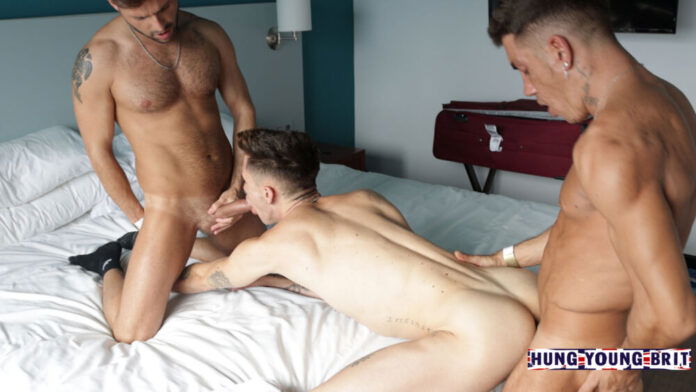 George, the Hung Young Brit presents a very hot bareback threesome featuring 2 absolutely amazing muscle tops and 1 cock-hungry bottom. Text from George: I had a silly meeting that I had to go to otherwise I so would have stayed. It's funny, you hear me and Jake, in the beginning, trying to leave but keep get distracted by their dicks (they are massive).
There's a group of lads hanging in our room in Spain at the Grabby's… obviously our room is known as the hangout smoking party room. I'm telling ya now it's the best way of getting all the boys in ya room, none of the Spanish lads had rooms!!!! So they LOVED the invite up! The lads were watching each other's videos on their phones whilst getting get dicks out (which are fucking HUGE BTW). There's this young cute one who's VERY beautiful – a real looker. As soon as I'm gone he's on his knees sucking these other two Spanish fellas off.

They're both 'SUPER HUNG'. The first guy has got the world's fattest cock – as well as being 9". Seeing this Cute young boy hole ruined by 2x world's biggest dicks is HOT_AS_FUCK.
Scene Photos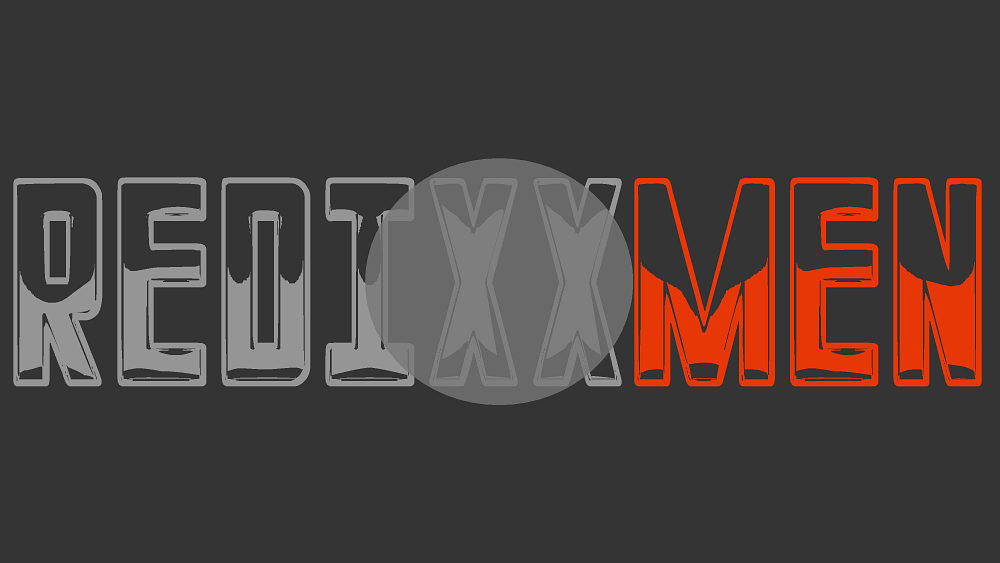 Don't miss also: