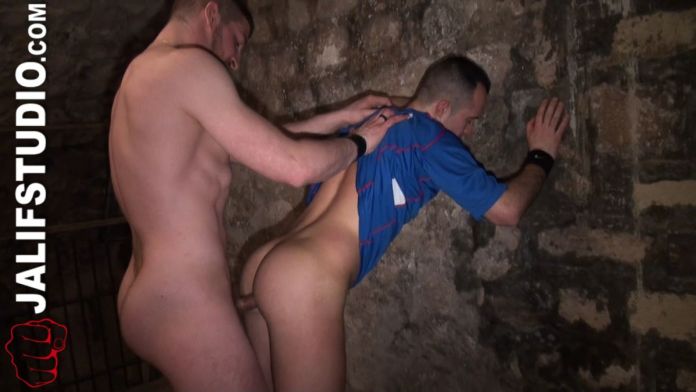 Jeff Stronger enters the dungeon where sexy soccer player Rayan Connors in sports gear is waiting for someone who wants to fuck his tight ass.
Rayan drops to the ground and starts to do push ups. Stronger watches him with a twinkle in his eye and a rise in his pants. The tall man cheekily moves across to Rayan and pulls down the younger man's soccer shorts to expose a deliciously peachy ass. Push ups are followed by sit ups. Stronger stands at Rayan's feet and encourages the younger man to fondle his ever-growing bulge. Rayan stands and the two men are soon passionately making out, eagerly kissing, groping and caressing each other.

Stronger plays with Rayan's ass, sliding his long fingers into the younger man's tight hole. Rayan responds by pulling Stronger's humongous dick out of his pants and wrapping his soft lips around it. Stronger is soon naked and aggressively thrusting his massive meat deep into Rayan's hungry mouth, hand clamped tightly to the back of the younger man's head. Rayan certainly knows how to use his lips and tongue to please his lover.
Rayan leans against the wall and presents his ass to Stronger, who slowly slides his 10-inch dick into the younger man. Within seconds, Stronger is banging with great speed and force, mercilessly slamming his beautiful dick deep into the guts of the younger man. Rayan yells, gasps and pants as his hole is callously torn apart. Stronger rapidly reaches the point of no return. He pulls out of Rayan's ass and starts to jerk his dick, spraying an incredible amount of cum onto the cellar floor. Rayan follows suit, adding a good quantity of thoroughbred semen to the creamy puddle on the ground.
Scene Photos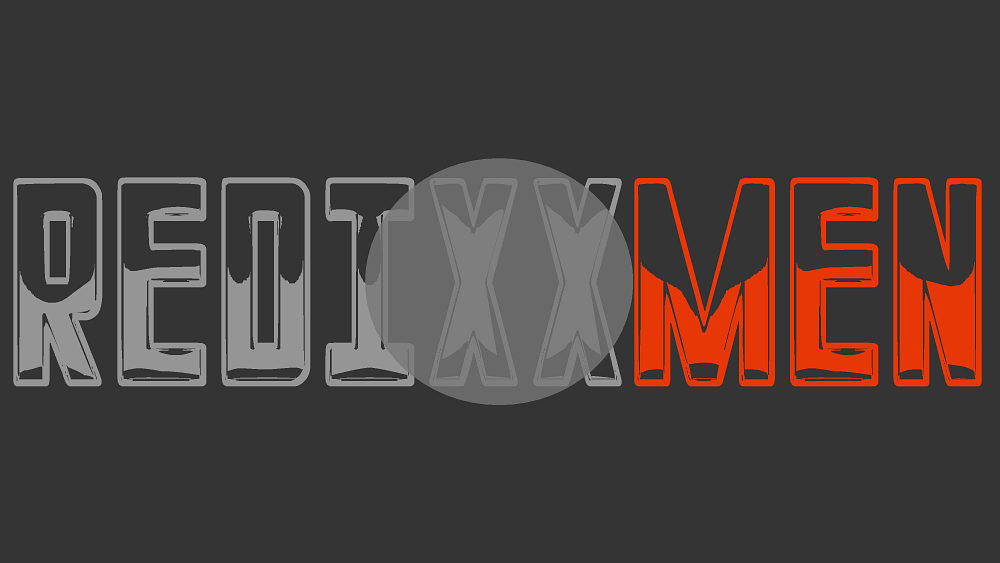 Don't miss also:
None found