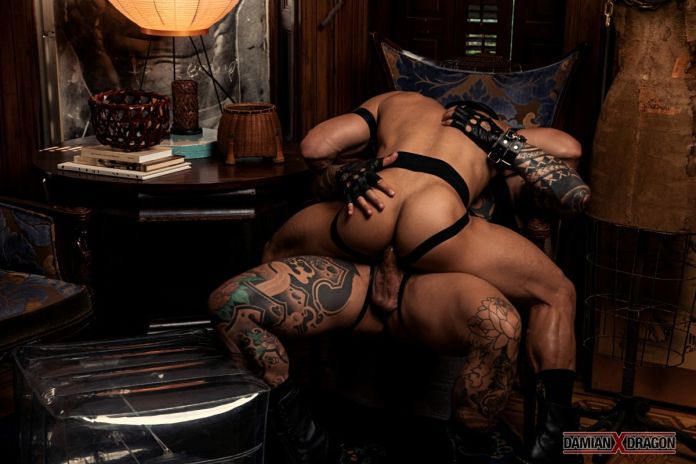 Leather fans, here you are. For Damian's site, Jason Luna and Damian X Dragon put on leather uniforms for their dark and rough bareback session.
Text from Damian X Dragon: Newcomer Jason Luna learns what a safe word is in Leather Lovebirds. It was originally filmed for Frock The World. This film shows my Dom but a passionate side that my boys long for. Jason and I gear up and start warming him up with deep, passionate kissing before I collar him and make him mine. Before long Jason is sucking my uncut cock. Once he's gotten me good and hard I bend him over and start flogging and paddling his ass. He takes it like a champ. Once he's proven himself to be good enough to be my boy, I return his devotion by satisfying his needs and driving my cock deep into his hole.

Don't miss also:
Scene Photos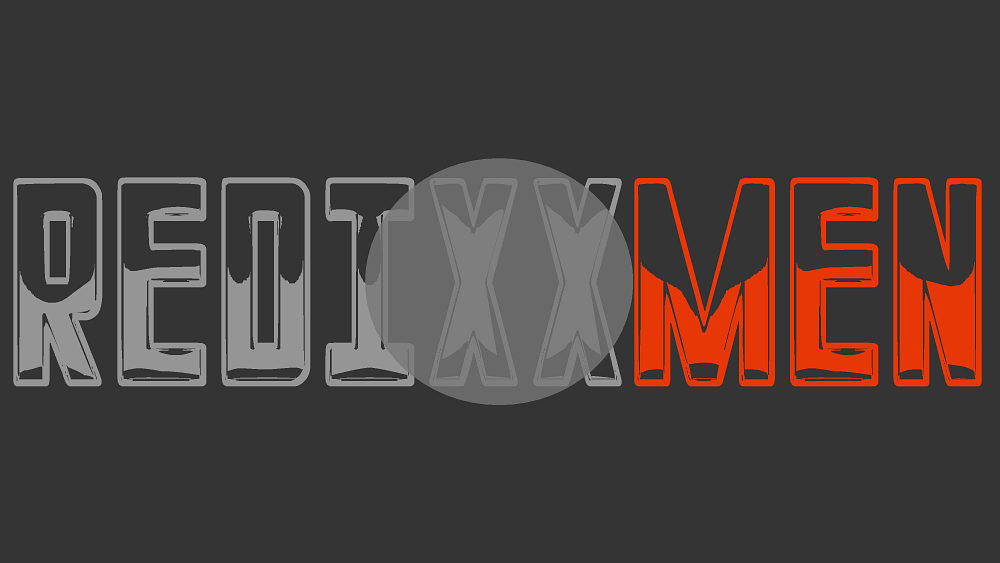 DamianXDragon
Who is Damian X Dragon?
Damian Dragon is a performer based in New York City.
Damian's career started in front of the camera in his early twenties. As he got more heavily tattooed, he also became more heavily invested in the BDSM scene, and his work became fetish-oriented. Being an exhibitionist by nature, there was a natural transition to work as an adult performer.
Damian is a performer in the broadest sense. His live performances, seen in some of the most debaucherous pansexual events in NYC, blur the lines between art, burlesque, and pornography.