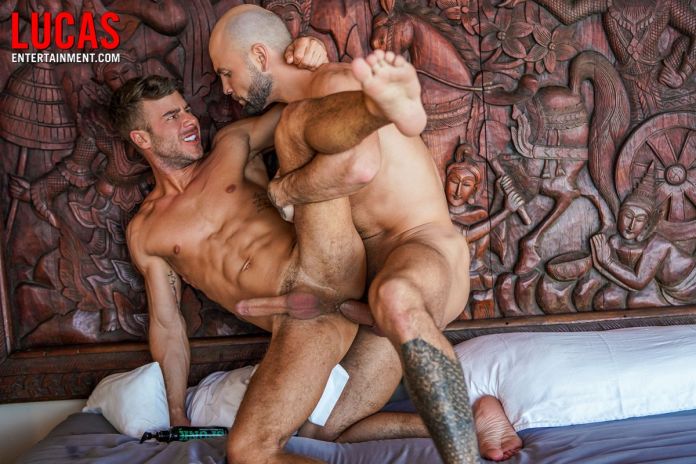 The week starts powerful for Allen King. He's invited by Lucas to ride Jeffrey Lloyd's uncut cock and he does it like a champion.
It cannot be said enough: the fat uncut cock that Jeffrey Lloyd has between his legs is a masterpiece, and he's a champion ass fucker when he's ready to pound a guy in the ass. Allen King's eyes light up when Jeffrey unzips his pants and Allen gets a good look at exactly what Jeffrey is packing. It is a sight that never, ever disappoints.

Allen King gets Jeffrey's piece of meat good and sloppy with the drool he works up sucking on him. In turn, Jeffrey lathers up Allen's hole, getting it ready for a prostrate pounding. Jeffrey Loyd sinks his huge, fat uncut cock into Allen King's tight ass and goes balls deep until he is ready to shoot his load!
Don't miss also:
Scene Photos