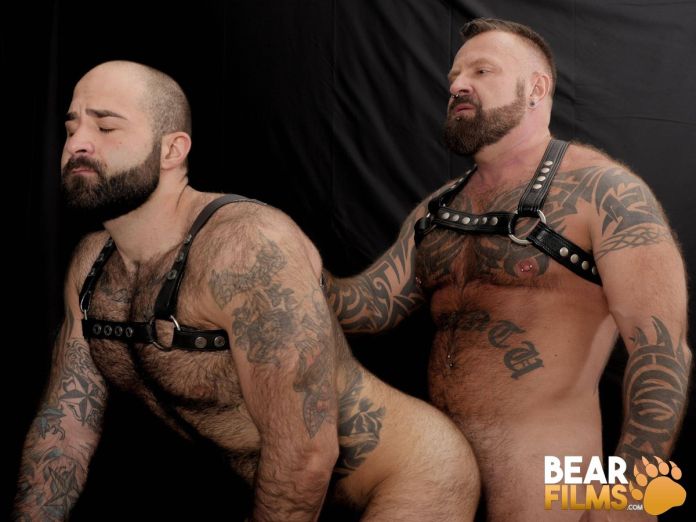 The smell of leather, the smell of sweaty muscle bears, it's so hot! Marc Angelo and Atlas Grant are truly amazing, this week at Bear Films.
Was it a dream or a fantasy come true? Atlas Grant has been asking us for a scene with Daddy Bear Marc Angelo for many years, but they weren't in the same place. A trip to Las Vegas changed that, and it was on. After a drive through town, they parked in the garage, leather gear on and ware ready to go. They walked into the dining room and started making out before Marc put Atlas on his knees at the end of the dining table. Atlas gets comfy as Marc starts going at his ass with his mouth.

Marc loves eating a big furry hole, and Atlas has all that. Then it was Marc's time to join Atlas on the table to get his kicked sucked by the hungry cub before Marc climbed on his back and penetrated his ass raw. They fuck all over the table before switching to the fuck bench, where they both surrender their loads.
Don't miss also:
Scene Photos