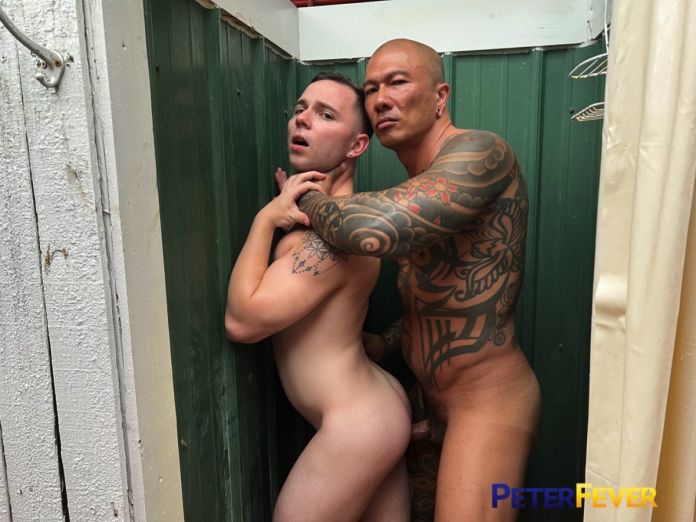 Peter Fever's new series "Camp Crystal Cock" continues this week with Asian gay porn superstar Damian Dragon and always horny dude Danny Wilcoxx.
Scary Jason Whoreknees (played by Damian Dragon) is lying in wait for poor Danny Wilcoxx as he strips down and begins showering. As he scrubs down his all-important cock and balls and steps out to dry off, Jason's standing there with his dick pointing due North. Danny only sees the big cock and doesn't notice the striped mask Jason wears over his face. "You can stab me with that any time!" Danny jokes. Jason backs him into the shower stall and takes control, grabbing him by the hair as Danny chows down on hot hard Asian cock.

Jason pulls off his mask and yanks Danny to his feet to keep him pleasuring the psycho stud's thick tool. Getting it ALMOST all the way down, Danny gags on Jason's dick. Pressing the horny twink against the shower wall, Jason drills into his ass bareback and balls deep. Danny beats his cock as his ass yields to the muscular stud. Danny drops to his knees as Jason milks out a hefty wad into his mouth and across his handsome face. But it's not over yet, as Jason locks an arm around his neck and drags him off… to where?
Don't miss also:
Scene Photos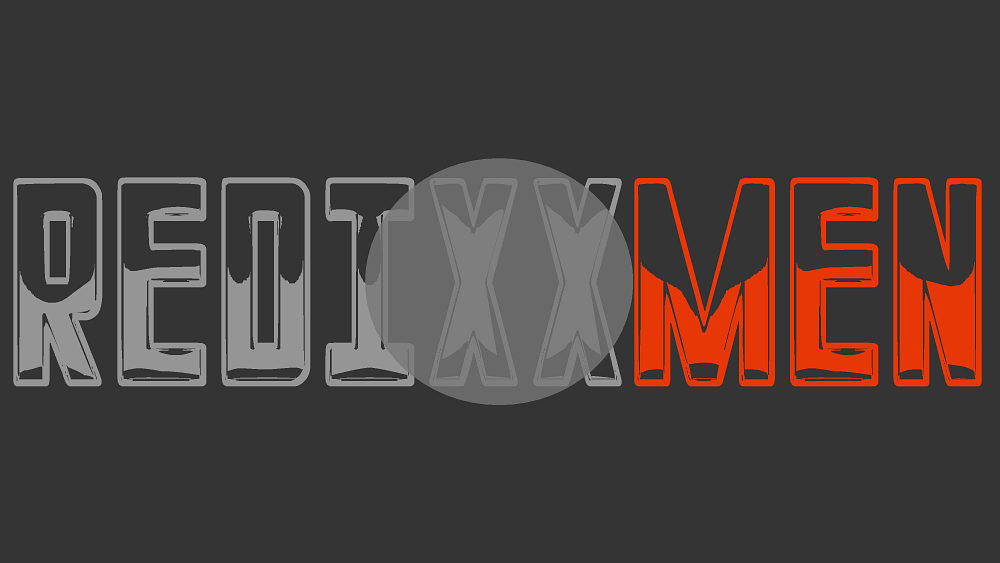 PeterFever

Who is PeterFever?
I am Peter Fever, also known as Peter Le, and am a Personal Trainer, Andrew Christian Model, Director and Producer. I started PeterFever.com in 2009 as a way to introduce sexy, muscular and masculine Asian American men to the world. What started as a hobby for me fast exploded into a huge brand, and since then I have traveled the world dancing, modeling and training. I've always been the adventurous type and the whole ride has been extremely exciting for me!
My site will allow you to discover an erotic fantasy world through storytelling where you can discover the hottest Asian guys with the biggest dicks and best bodies. Think of the series as a sexy soap opera where the men are all hot and the story always contains some mind blowing sex! In addition to our signature muscular Asian American models, we also have twinks, jocks and a few older daddies to add some variety to the mix. And oh, did we mention the sex? Well we've got it all, from rimming, to blow jobs, mind blowing anal, cum shots, orgies and more. Get ready for muscles galore, hot sex, hot men, fun stories and extreme quality; that's the Peter Fever experience!