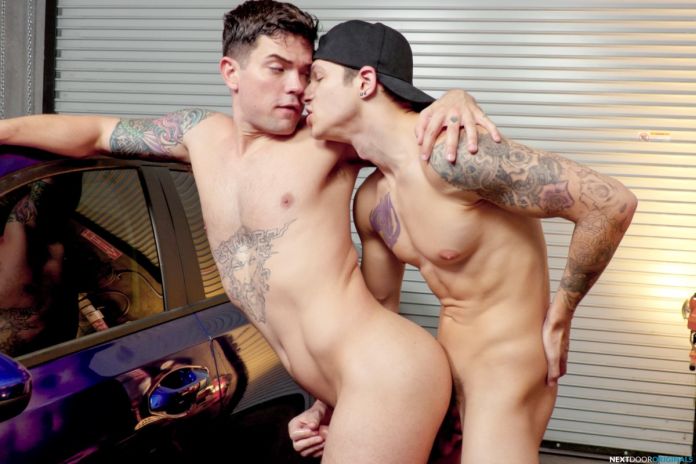 Dakota Payne is looking for love again and this time he finds it in the neighboring service station where hot mechanic Jayden Marcos works.
Superstar Dakota Payne continues his search for great love in the Next Door Studios' series "Love Is Payne". Today, he has a date with a man from a nearby town and is hopeful that he will finally find the true, heart-pounding element of love. That's why he heads to town early in the morning. Driving across the boulevard, Dakota senses that something is wrong with his car.

Before it breaks down completely, he goes to the nearest service station. Unexpectedly, when his mechanic shows up, Dakota realizes that maybe love isn't in the next town. In front of him stands Jayden Marcos- the incredible, fabulously handsome, muscular, and tattooed mechanic who seems to be not indifferent to Dakota. The question is whether this chance encounter will cause love sparks to fly. The answer is yes, absolutely!
Don't miss also:
Scene Photos