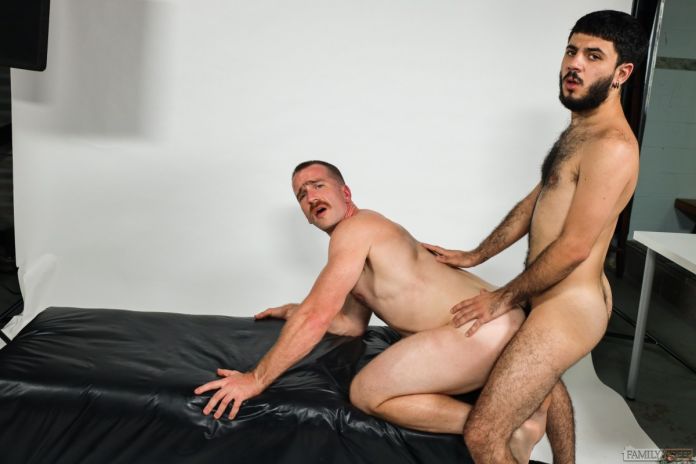 Nate Stetson needs a professional photo session for his new project. Happily for him, his stepson Adrian Rose is the best photographer in town.
Nate Stetson takes on the role of a professional model working for a famous fashion agency. He has an international competition coming up and the organizers are asking him for a new portfolio, including his new photos. The agency's photographer is busy, so Nate has to improvise.

Fortunately, his stepson Adrian Rose is a professional photographer who immediately responds to Nate's request for photos. The photo shoot begins normally but soon Adrian realizes that naked Nate is irresistible and he has an overwhelming desire to fuck him instantly. Thank goodness Nate wishes exactly the same.
Don't miss also:
Scene Photos